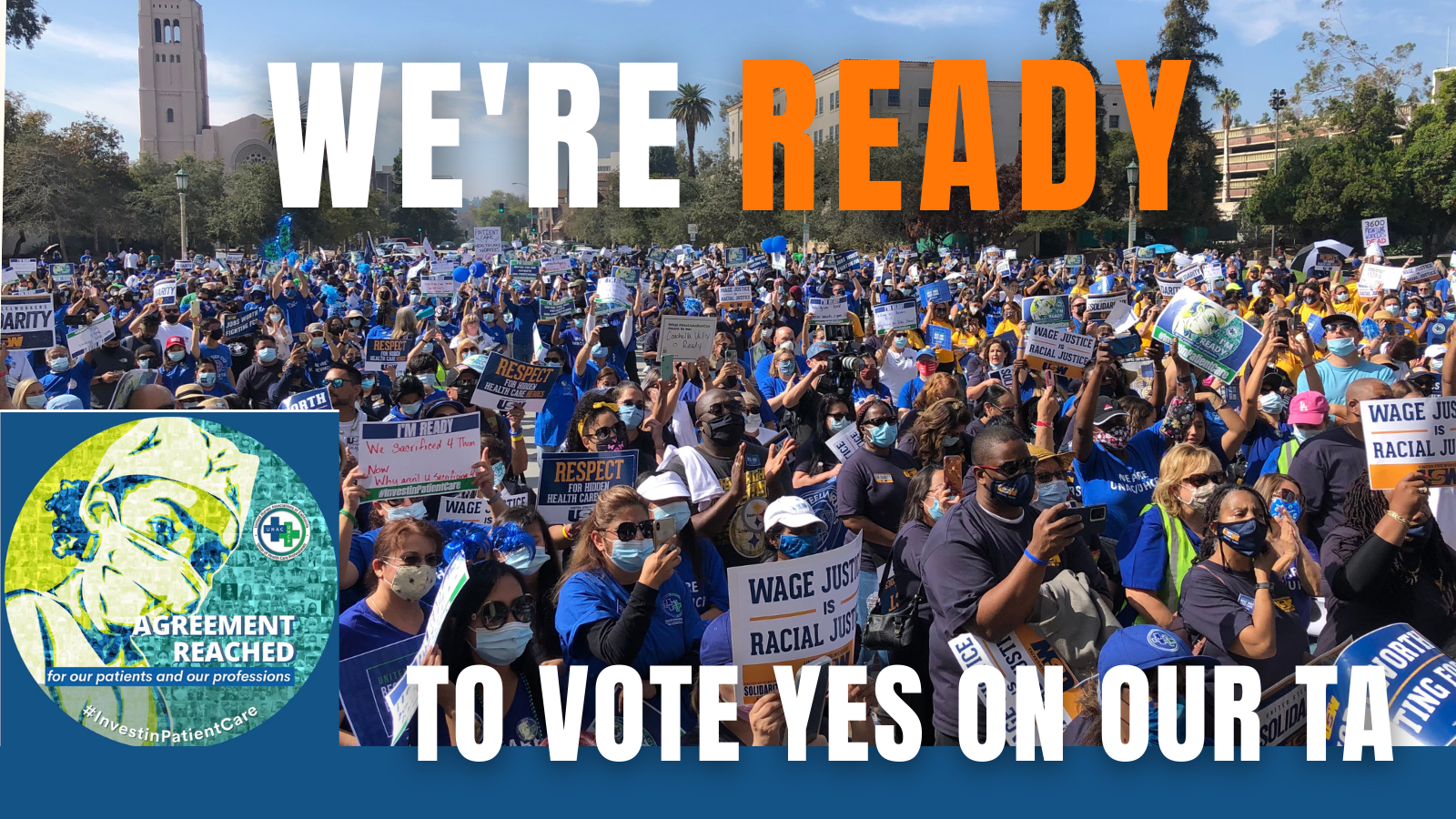 Why are YOU voting to ratify?
Record a 15 to 30-second selfie video sharing why you're voting to ratify our TA with Kaiser Permanente!
Why are YOU voting YES for ratification? Share your story with us. Below are tips to help you record your 15 – 30 second selfie video.
On Saturday, November 13, the UNAC/UHCP and Alliance of Health Care Unions bargaining team reached a tentative agreement with Kaiser Permanente leadership on a new four-year contract. 
We won this contract with unprecedented unity.
But we're not done yet! For this contract to take effect, UNAC/UHCP members must ratify the tentative agreement.
We want to know why YOU are voting YES on the Tentative Agreement. Share your story today!
Video Recording Tips
Record the video on a mobile device with a front-facing camera. You can also ask someone to hold the device for you.
Hold the device still or prop it against a wall, book, or another object.
Make sure your face is centered on the screen.
Speak clearly yet forcefully: Be sure to enunciate.
When you begin recording, state your name, job title, and KP facility.
If your shirt is visible, try to ensure it's a solid color with no logos. A UNAC/UHCP shirt is ideal!
Do not record at work unless you're on break and away from patients.